uPVC, un-plasticized polyvinyl chloride is a development material that is adorned on the grounds that it does not decay under extreme climatic conditions such as heavy rains or exposure to the sun light, unlike wooden windows. This material is broadly utilized in building doors, windows, pipes and guttering. It is typically reinforced with galvanized Iron, to enhance its strength and durability. India is home to a few organizations that can redesign your home with the most recent innovation in uPVC doors and windows and CORA is among the leading brands.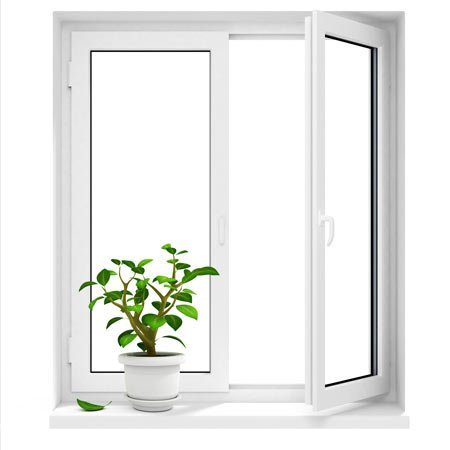 CORA uPVC windows and doors have developed in prevalence, due to their wide offerings and custom made solutions. We offer windows and doors in multiple colours such as walnut, Mahogany, Light Oak apart from the customary white material for your doors and windows. You can really have doors that have cherry or oak completion or wood grain wrap up this material. Our company has already been involved in many modern and top of the art buildings all over India. Our services include manufacturing and installing uPVC windows and doors, and we are also into the business of commercial and industrial projects. It is our goal to modernize the Fenestration industry. Thus we use modern technologies such as fully automated CNC machines for all our manufacturing processes, keeping quality and design as the top priority.
CORA offers customized solutions with hassle-free delivery and installation and the entire process can be easily decoded into 5 simple steps:
Enquire– Call CORA window expert and book an appointment.
Schedule – Our design consultant will meet you to discuss your preferences and space.
Design – We provide custom made design and proposal for windows & doors based on your selection.
Delivery– CORA manufactures the product with complete quality control and then gets ready to install products delivered to your site.
Enjoy– We install your custom made, top-notch window arrangement for you to enjoy. It's that simple.
Over the last few years, CORA has undergone rapid expansion and is at present working in various parts of India in different public and private sectors. Now, the company is having all India presence viz. Fabrication units in Greater Noida, extrusion unit in Sikanderabad both in the state of Uttar Pradesh and sales and marketing office at Connaught Place, New Delhi. CORA'S growth can be directly attributed to its propensity to adopt, endure and remain credible amongst all its competitors. CORA has diversified into taking up large projects by directly participating in tenders and as well as entering into a strategic alliance with various reputed construction companies for joint ventures.